Specification:
Magnetic Properties of Sintered NdFeB Magnets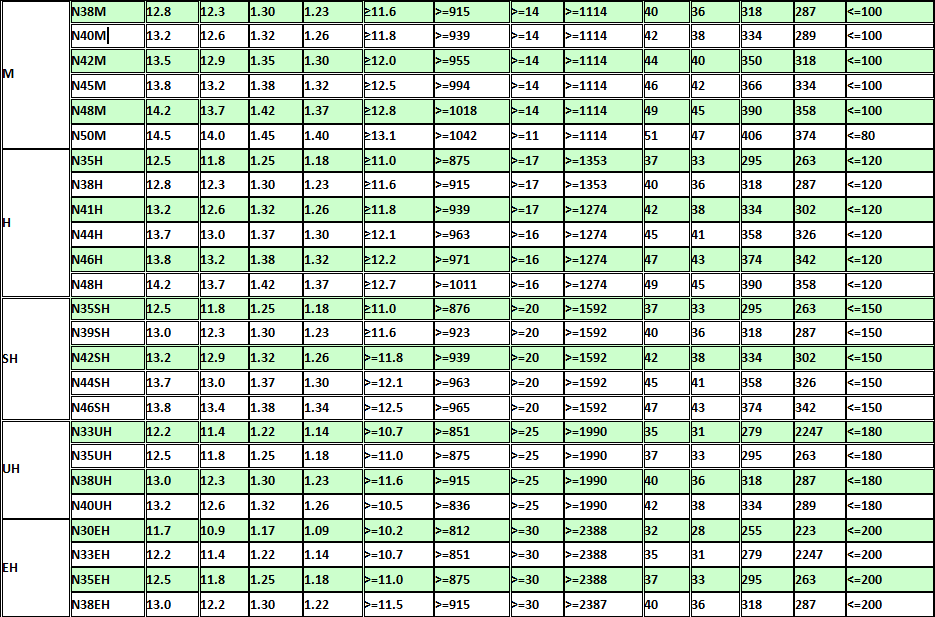 Licensed Products by SSMC-MQ - ISO 9002 Quality Standard Certified
The above-mentioned data of magnetic parameters and physical properties are given at room temperature.
The maximum service temperature of magnet is changeable due to the ratio length and diameter and environmental factors.
Special properties can be achieved with custom method.
Physical and Mechanical Properties