Cable guardrail, known as cable barrier, is the mainly type of flexible highway fences for keeping vehicles within correct way.
Three or four high tensile wire ropes are mounted on the post, which is able to absorb the maximum energy by flexing to cushion
the unavoidable impact. Comparing to other steel highway guardrail, this one is relatively cheaper and easy to install with high
efficiency.
Specifications of Highway Guardrail Plate:

1) Product Name: 2016 End Anchor Block for 2&3 lines cable guardrail
2) Steel Grade: Q235 steel, etc.
3) Tensile Strength: 1370MPa, 1570MPa, 1670MPa, 1770MPa ,1870MPa ,1960MPa, 2160MPa
4) Cable Structure: 3x7 18mm, 3x7 19mm
5) Applications: Highway construction, Road Safety, cable guardrail systems, highway guardrail, road barrier, highway cable barrier, highway crash barrier, roadside cable guardrail
Regular Size of Highway Guardrail Plate:
Corrugated steel plate: Two-wave: 4320mm×310mm×85mm×3/4mm
Upright column for two-wave: 114/140mm×4.5mm×height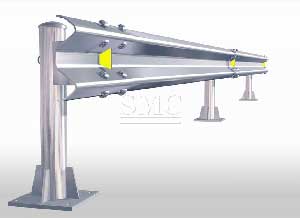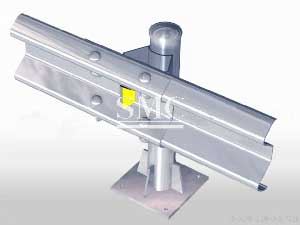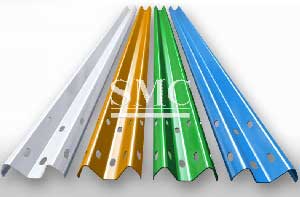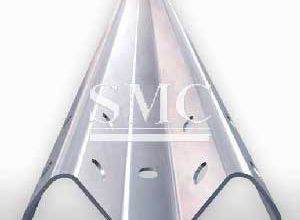 Three-wave: 4320mm×506mm×85mm×3/4mm
Upright column for three-wave: 130mm×6mm×height, 140mm×4.5mm×height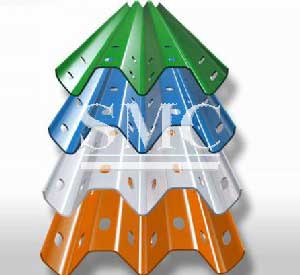 Anti-collision grade: A/B/SA/SB/SS

Material of Highway Guardrail Plate:
Galvanized Steel & Prepainted Galvanized Steel
1.Two-wave Corrugated Steel 2. Three-wave Corrugated Steel 3. Prepainted Corrugated Steel
A set of road guard rail consists of: corrugated steel plate, upright column, cap of column and bracket.