Dimension of Non-oriented Silicon Steel: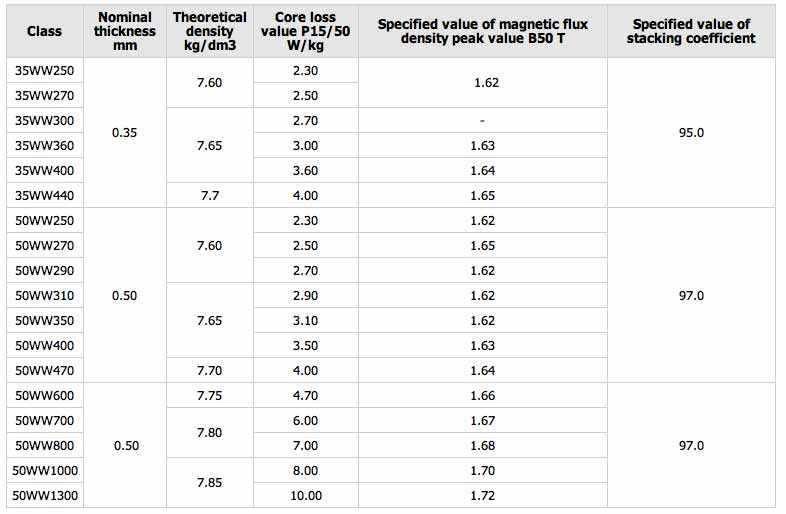 Annealing:
To attain required properties for formability,
cold rolled coils are annealed in protective (non-oxidizing)
nitrogen atmosphere furnaces are equipped with all required auto controls.
Skin Pass:
Skin passing of cold rolled steel coils is carried out to remove stretcher strain,
obtain desired finish such as mat or bright achieve flatness.
CR Slitters:
By the precision slitting machines coils are slit to the required width / to cater to the diversified need of customers.
Cut to Length:
Coils are cut into sheets as per customer requirements.​